Migratory Soaring Birds Project - Regional Project Manager
circa USD 5,000 per month commensurate with experience.
escription: BirdLife International requires a dynamic, self-starting individual to manage a cross-regional project that will mainstream biodiversity conservation, and especially the conservation needs of migratory raptors, within economically ...
Expired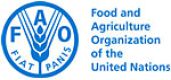 Project Manager (Fisheries Sector)
Professional Vacancy Announcement No: TCES-288-08-PRJDeadline For Application: 29 October 2008Position TitleProject Manager (Fisheries Sector) Duty StationAmman, JordanGrade LevelP-4DurationOne year with possibility of extension (subject to ...
Expired
Strategieberater für erneuerbare Energien am jordanischen Planungsministerium (m/w)
Das UmfeldDie Energieversorgung Jordaniens ist ein besonders wichtiger Faktor zur nachhaltigen Sicherung des Wirtschaftswachstums. Um dies zu gewährleisten, bemüht sich das Ministry of Planning and International Cooperation (MoPIC) ...
Expired