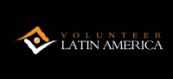 Volunteer at Dive Centre
This certified PADI dive centre is looking for volunteers to help out with a diverse range of activities such as ordering food for diving trips and welcoming clients after a dive and cleaning their equipment. Volunteers generally work 5 days a week ...
Expires

in 128 Day/s

Volunteer Guide (in the hide)
None
We are looking for volunteers to provide information and interpretation to visitors to the hide. This is a great opportunity to learn more about our famous ospreys and inspire people about wildlife, working as part of a friendly team. What ...
Expires

in 89 Day/s