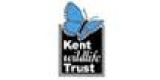 Darent Valley Landscape Recovery Pilot Project Administrator
Up to £22,494 pa pro rata / Part Time 4 days per week – Fixed Term until 31st October 2024
Globally and nationally wildlife is in steep decline. We appear to be reaching critical tipping points around the loss of biodiversity as well as around climate change, both being interlinked. Human society cannot prosper without wildlife and ...
Expires

in 7 Day/s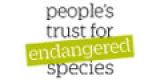 Data and Mapping Officer (maternity cover)
Fixed term (14 months), part time (3 days/week or 60% across week). £28,000-£29,000 pa pro rata depending on experience
*Our offices are in Battersea, London. We are currently working from the office with some working from home flexibility. But some attendance in the office will be required. Considerable home working flexibility will continue but the pattern is a ...
England (London & Greater),

UK

Expires

in 3 Day/s