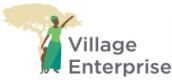 Conservation and Climate Consultant
The budget for the consultancy is $18,000-$25,000
Employer: Village Enterprise Industry: Nonprofit/International Development/Social Entrepreneurship/Conservation Duration: Work to be complete by end of June 2021 at the latest Points of contact: Chief Scaling Officer (based in Nairobi), VP of ...
Expires

in 13 Day/s

Story Garden Manager
We are looking for a Garden Manager to manage the Story Garden. You will be responsible for the growing in the garden through workshops, training and engaging volunteers of all ages; you will support local residents with their greening projects in ...
England (London & Greater),

UK

Expires

in 10 Day/s