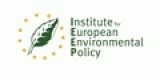 Senior Policy Analyst: CAP and Food
Wednesday, 25 August 2021, 13:55 Vacancy | Senior Policy Analyst: CAP and Food IEEP is looking for a full-time CAP and Food senior policy analyst to coordinate and manage projects on CAP and Food and contribute to the development of policy options ...
Expires

in 6 Day/s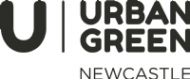 Community Gardener - Beelines North East Project
Full time, 18 month contract, £20 – 22,000 per annum
Beelines North East is an 18-monthpartnership project between Urban Green Newcastle and Northumberland Wildlife Trust. The aim is to 'bring the buzz back' to the city and its surroundings. Workingwith the Buglife B-lines initiative ...
Expires

in 14 Day/s