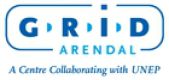 Student Internship Programme - Autumn 2019
Are you planning a future career working on global environmental issues? Then a student internship with GRID-Arendal could be an ideal start of your career. GRID-Arendal is currently accepting applications for our internship programme for the ...
Expires

in 19 Day/s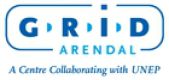 Project Officer or Expert, Waste and Marine Litter
Are you interested in strengthening our work to the fast growth and sustainable development of the waste and marine litter programmes and the transition to circular economy? Are you professionally curious and can make good judgment in complex cases? ...
Expires

in 10 Day/s