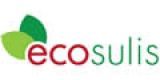 Ecologist
Negotiable depending on experience
Calling all Ecologists! Ecosulis are looking for ecologists with experience undertaking various protected species surveys to help contribute to a diverse mix of ecological projects. Based in the North Birmingham region, successful candidates will ...
England (West Midlands),
UK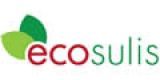 Calling all Principal and Senior Ecologists!
Negotiable depending on experience
Ecosulis has a fantastic opportunity for a Principal/Senior Ecologist to lead and manage a team of ecologists and oversee a wide variety of projects. This role will involve planning, managing, and providing input to our diverse range of habitat ...
England (West Midlands),
UK