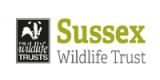 Leysdown Trust Trainees x 2
£13,173.16 per annum minimum wage plus accommodation offset
Contract – Fixed Term for 18 months Hours – 35.00 per week Salary - £13,173.16 per annum minimum wage plus accommodation offset Closing Date – noon on Thursday 30th September Interview Date – Friday 15th October ...
Expires

in 10 Day/s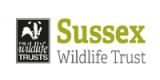 Heritage Trainee, Rye Harbour
Contract: Fixed Term for 12 months - Hours: 35.00 per week - Salary: £8.91 per hour
The Sussex Wildlife Trust is the leading organisation covering all aspects of nature conservation in Sussex. Our work includes environmental education, working with landowners, businesses and local communities, and the care of downland, ...
England (East Anglia),

UK

Expires

in 14 Day/s