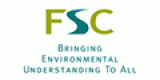 Centre Manager with FSC Blencathra, Nr. Keswick, Cumbria
This is a fixed term position from 1st March 2020 until 30th November 2020 to cover maternity leave in the first instance. Imagine a role that offers you both unique opportunities and challenges; where you are an important part of an empowered ...
Expires

in 31 Day/s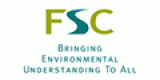 Tutor with FSC Slapton, Nr Kingsbridge, Devon
Imagine a job where you can use your environmental knowledge every day, helping to shape the minds of the new generation; a job where you work as part of a team in the great outdoors, inspiring others and developing passions for the future. ...
Expires

in 7 Day/s