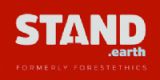 Director of Climate Finance (Can be based US or Canada)
We are hiring a Director of Climate Finance to help us hold some of the world's biggest corporate polluters to account. The Director of Climate Finance will be responsible for applying a deep understanding of climate finance issues across all ...
Canada (British Columbia),

America North

Expires

in 9 Day/s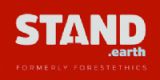 Senior Oil and Gas Campaigner
Stand.earth is seeking a passionate and experienced senior campaigner to develop and implement strategies to raise awareness and build power to stop the expansion of the oil and gas sector. In October 2018, the United Nations Intergovernmental ...
Canada (British Columbia),

America North

Expires

in 24 Day/s