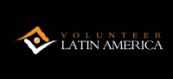 Jaguar Care & Maintenance
This wildlife reintroduction project that is breeding jaguars for reintroduction into a nature reserve is looking for volunteers. The main tasks of volunteers include assisting in the care and maintenance of the jaguar reintroduction centre, ...
Argentina - America South,

Expires

in 29 Day/s

Volunteer/Intern Coordinator x 2
Unpaid, with full bed and board covered
Live and learn at the Para La Tierra Ecological Research Station in the beautiful wetlands of Neembucu. An exciting position with all onsite expenses covered and opportunities to develop your field biology skills. This full-time position involves ...
Paraguay - America South,

Expires

in 29 Day/s