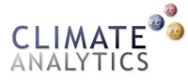 Student Assistant for Technical Support on the Tools Environment
We are currently seeking a Student Assistant for our international and diverse Science Team, to provide technical support for the maintenance and further expansion of Climate Analytics' tools collection, as well as for the management and ...
Expires

in 12 Day/s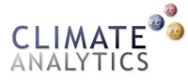 Consultant – Project Management
Climate Analytics is an Associate Member of the NDC Partnership (NDC-P) and an Implementing Partner of the Climate Action Enhancement Package (CAEP) of the NDC-P. The CAEP is a new offering of the NDC-P and aims to ...
Expires

in 1 Day/s