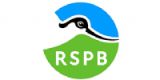 Glenwherry Curlew Initiative Monitoring Officer
The Antrim Hills are one of Northern Irelands' last real biodiversity hot spots, holding important breeding numbers of Curlew, Snipe, and Hen Harrier. As part of this incredible team, you will be working to help save the rapidly declining Curlew ...
Expires

in 6 Day/s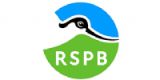 Senior Policy Officer - Bioenergy and BECCS
This is an excellent opportunity to influence important decisions across the UK and internationally on climate, nature and land use in the bioenergy policy space. You will aim to influence both the UK government and UNFCCC processes as key decisions ...
Expires

in 6 Day/s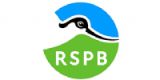 Assistant Warden - Blacktoft Sands
A full time Assistant Warden is required to join the team and help deliver our busy work programme across the RSPB Humber Reserves holding (currently 1600ha of land around the wider estuary). Applicants must be able to demonstrate some previous ...
England (Yorkshire & Humberside) - UK,

Expires

in 1 Day/s