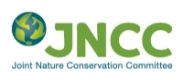 IT & Information Management Support Officer
£22,586
We're the environment's best kept secret. Established in 1991, we're the UK's statutory adviser on issues affecting the natural environment across the UK and internationally. Our primary role is advising all four Governments ...
Expires

in 29 Day/s
Peatland Project Manager – Scotland wide
£43,095 - £46,945 plus benefits
Forestry and Land Scotland (FLS) is an executive agency of Scottish Government. We manage land on behalf of Scottish Ministers and serve as part of the Environment and Forestry directorate of the Scottish Government. In this role you will work ...
Expires

in 23 Day/s