Featured Job
Tree Officer
£27,852 - £30,151 / Permanent, 37 hours per week.
We are looking for a talented, enthusiastic and motivated individual to join the Tree Service Team. The role comes with plenty of variety and is a great opportunity to gain a wide range of experience and job satisfaction whilst working in a ...
England (Yorkshire & Humberside) - UK,

Expires

in 5 Day/s

Featured Job
Consultant / Senior Ecologist | Yorkshire & North of England
Overview Salary commensurate with skills and experience Full time Flexible working options considered About us Quants Environmental is a reputable ecological consultancy with a diverse range of clients and projects. Our work spans the UK, ...
England (Yorkshire & Humberside) - UK,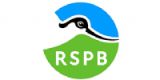 Assistant Warden - Blacktoft Sands
A full time Assistant Warden is required to join the team and help deliver our busy work programme across the RSPB Humber Reserves holding (currently 1600ha of land around the wider estuary). Applicants must be able to demonstrate some previous ...
England (Yorkshire & Humberside) - UK,

Expires

in 1 Day/s