Waste Contracts Officer
£31,346 - £33,782 per annum.
This is an exciting opportunity to join a close, friendly and high performing team in one of the best performing councils in the country for household waste management. We also offer great flexible working arrangements where applicable to help ...
England (South Central),

UK

Expires

in 34 Day/s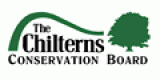 Chess Valley Farming Officer: River Chess Smarter Water Catchment Initiative
Do you have a passion for conservation and working with farmers to help improve the natural environment at a catchment scale? We are looking for a Farming Officer to help deliver our plans for improving biodiversity and water quality in the ...
England (South Central),

UK

Expires

in 0 Day/s