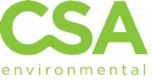 Ecologist / Assistant Ecologist
We are recruiting for an Assistant Ecologist or Ecologist to join our team in Ashwell, north Hertfordshire. Ecologist positions are offered as a permanent contract. Typically Assistant Ecologist roles will be offered on the basis of an initial 6-9 ...
England (South Central),
UK

Project Manager
SEO £33,736
At Natural England, we advise the UK Government on the natural environment. We're here to make sure people and nature can thrive. From advising farmers on sustainable land management, to gathering and analysing environmental data, and ...
England (South Central),

UK

Expires

in 31 Day/s