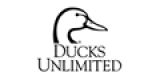 Waterfowl Breeding Ecology Technicians (2)
Ducks Unlimited's Great Plains Regional Office in Bismarck, ND seeks two waterfowl ecology technicians to assist with nest searching at the Ducks Unlimited Coteau Ranch and The Nature Conservancy's Davis Ranch in Sheridan County, North ...
North Dakota,

America North

Expires

in 15 Day/s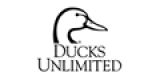 Mitigation Seasonal Technician
An exciting opportunity is available to work with Ducks Unlimited, the leader in wetlands conservation. The goal of the Mitigation Seasonal Tech Position is to assist with habitat conservation and wetland restoration efforts. This is an excellent ...
Expires

in 10 Day/s