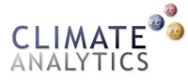 Project Manager: Brown to Green Report
The Climate Policy Team is engaged with a large variety of projects, and continuously develops new research and applied policy projects. In its work, the team has major interest in activities of the G20 countries, including taking stock of where G20 ...
Expires

in 8 Day/s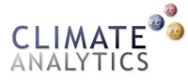 Project Leader: Brown to Green Report
We are currently seeking a Project Leader for the production and coordination of the Brown to Green Report. The position entails content work and substantial project coordination and management ...
Expires

in 8 Day/s