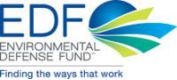 Senior Analyst, U.S. Climate Policy
EDF has long been a champion of market-based solutions to environmental issues, including programs to reduce emissions of greenhouse gases and other air pollutants. We helped design the sulfur dioxide cap-and-trade program; were instrumental in ...
District of Columbia,
America North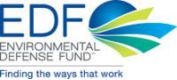 Director, Grassroots Engagement
With world attention on both the environment and the economy, Environmental Defense Fund (EDF) is where policymakers and business leaders turn for win-win solutions. By focusing on strong science, uncommon partnerships and market-based ...
Washington State,
America North