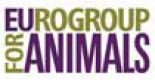 Public Affairs Manager
Eurogroup for Animals is the Brussels based European umbrella advocacy organisation, representing 70 national and international members across Europe and beyond. Together we provide a voice for the billions of animals kept in laboratories, farms and ...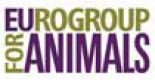 Programme Officer: Trade and Animal Welfare
Eurogroup for Animals is Europe's leading pan-European animal advocacy organisation, federating 66 national and international members. Our vision is to create a Europe where the well-being of all animals is assured, and where they experience a ...