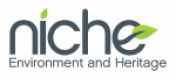 Senior Environmental Approvals Consultant – Wollongong or Parramatta NSW
We are seeking an experienced Senior Environmental Approvals Consultant to join our fast-paced NSW Environmental Approvals team in a full-time position. We are seeking someone with 7+ years' experience with ...
Australia (New South Wales),

Australasia

Expires

in 15 Day/s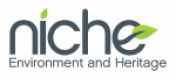 Ecology Consultant (Botanist) – Parramatta or Wollongong NSW
Niche has recently been awarded a very exciting, large and long-term NSW biodiversity project. As a result, we now have an exciting mid-level position available! We're flexible on location Parramatta, Wollongong or discuss being ...
Australia (New South Wales),

Australasia

Expires

in 7 Day/s