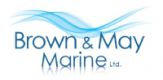 Marine Environmental Consultant
TBA. Permanent
Brown & May Marine Limited has over 35 years' experience in the provision of fisheries and marine environmental consultancy services to the offshore industry across Europe. Our work is focused on developing solutions for numerous blue chip ...
England (East Anglia),

UK

Expires

in 11 Day/s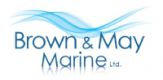 Fisheries Liaison Officer
TBA. Permanent
Summary: Brown and May Marine Ltd. are looking to recruit a Fisheries Liaison Officer. The successful candidate will join a team expanding to meet an increasing workload both from existing and new clients in the renewable (offshore wind farms), oil ...
England (East Anglia),

UK

Expires

in 11 Day/s