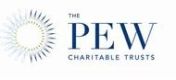 Australian Director, Outback to Oceans Program, Pew Charitable Trusts
An opportunity to lead and drive the delivery of conservation outcomes and long-term protection of one of the worlds last remaining huge natural landscapes – the Australian Outback. In this vital senior leadership role, you'll be responsible ...
Australia (Queensland),

Australasia

Expires

in 16 Day/s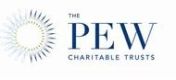 Coastal Habitat Protection Campaign Project Director
Overview The Pew Charitable Trusts uses data to make a difference. For more than 70 years, we have focused on serving the public, invigorating civic life, conducting nonpartisan research, advancing effective public policies and practices, and ...
Expires

in 10 Day/s