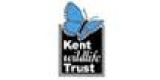 Wilding Evidence Ecologist
Up to £30,716 pro-rata. This post is advertised initially as a part time post (0.6 FTE/3 days a week, £18,430 pa).
As Kent Wildlife Trust strive to deliver a Wilder Kent https://www.kentwildlifetrust.org.uk/wilder-kent the need for robust ecological data is essential in evidencing our conservation decisions and to influence the decisions of others which have the ...
Expires

in 17 Day/s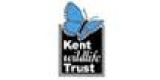 Wilder Towns Officer
£28,401. Permanent, full-time
The Job: The post holder will be responsible for managing the Trust's approach to green and blue infrastructure, including spatial strategy, planning and policy issues, public engagement and campaigning, and project development. You: will ...
Expires

in 300 Day/s