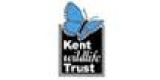 H2O Source2sea Project Coordinator
Up to £26,694 pro rata DOE
Fixed-term until end February 2022, part-time post (3 days/week) based at Tyland Barn, Maidstone Closing Date: Tuesday 25th June 2019 Interview Date: Wednesday 3rd July 2019 Salary Range: Up to ...
Expires

in 6 Day/s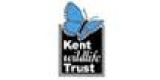 Wilding Ecologists x 2
Up to £30,000 pro rata DOE
Two posts available both employed by Kent wildlife Trust. One full time funded by Kent Wildlife Trust and Wildwood and one part time (3days/wk) role funded by Interreg and Kent Wildlife Trust Closing ...
Expires

in 12 Day/s