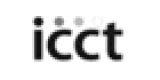 Clean Freight and Logistics Researcher, Beijing Office
The International Council on Clean Transportation (ICCT) has an immediate opening for a highly committed, self-motivated person to join us as a full-time researcher. The position is located in the CBD area of Beijing, China and will work with ...
China (North),
Asia & M East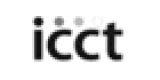 Internship: China Electric Vehicle Policy Research and Vehicle Emission Data Analysis
The ICCT office in San Francisco seeks a highly self-motivated, enthusiastic individual to contribute primarily to research projects on electric vehicle technology and policies to promote vehicle electrification in China. The position will also ...
California,
America North