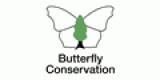 Limestone Lepidoptera Project Officer (part time)
Our new project in the Yorkshire Dales aims to recruit and train a team of volunteers to survey and monitor key butterfly and moth species across the landscape. We are looking for an experienced and motivated individual to lead the project and be ...
England (London & Greater),

UK

Expires

in 7 Day/s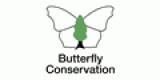 Brilliant Butterfly Banks Project Officer
We are seeking a talented and enthusiastic individual to join the Butterfly Banks partnership team working to transform the urban landscape within the London Borough of Croydon. This exciting project funded by the People's Postcode Lottery, joins ...
England (London & Greater),

UK

Expires

in 2 Day/s