Cairngorms Capercaillie Project: Communications Officer
Salary: £26,598 – 31,115 (Band C, Pro Rata) plus excellent benefits such as flexitime, generous annual leave and a defined pension scheme to name just a few Contract: Fixed Term Contract until 22 July 2023 Working ...
Expires

in 0 Day/s

Cairngorms Capercaillie Project: Project Administrator
Are you looking for a unique opportunity to work in one of the most amazing places in the world? The Cairngorms National Park is one of the country's most spectacular landscapes. Renowned for its mountains, it has at its centre a montane ...
Expires

in 0 Day/s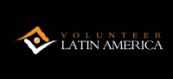 Volunteer at Dive Centre
This certified PADI dive centre is looking for volunteers to help out with a diverse range of activities such as ordering food for diving trips and welcoming clients after a dive and cleaning their equipment. Volunteers generally work 5 days a week ...
Expires

in 7 Day/s