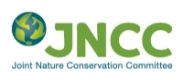 IT & Information Management Support Officer
£22,586
We're the environment's best kept secret. Established in 1991, we're the UK's statutory adviser on issues affecting the natural environment across the UK and internationally. Our primary role is advising all four Governments ...
England (East Anglia),

UK

Expires

in 29 Day/s

Head of Business Development & Marketing
Salary £45,000 per annum
Japanese Knotweed Ltd specialise in the control and eradication of Japanese knotweed and other invasive species, throughout the UK. We mitigate and solve the problems invasive weeds cause for property developers, construction companies, ...
England (South Central),
UK