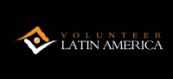 Animal Husbandry Internship
This project is looking for long-term interns to help with the daily feeding and care of many animals, including sloths and macaws. Duties range from providing enrichment for the animals to training new volunteers. Interns are provided with a ...
Costa Rica - America South,

Expires

in 104 Day/s

Volunteer/Intern Coordinator x 2
Unpaid, with full bed and board covered
Live and learn at the Para La Tierra Ecological Research Station in the beautiful wetlands of Neembucu. An exciting position with all onsite expenses covered and opportunities to develop your field biology skills. This full-time position involves ...
Paraguay - America South,

Expires

in 275 Day/s