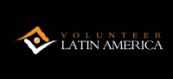 Marine Research Expeditions (Free Room & Board)
This project works to prevent further biodiversity loss across both marine and terrestrial ecosystems, including protecting coral reefs and mangrove forests. It offers four marine research expeditions per year and seeks international volunteers with ...
Expires

in 87 Day/s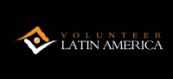 Volunteer at Dive Centre
This certified PADI dive centre is looking for volunteers to help out with a diverse range of activities such as ordering food for diving trips and welcoming clients after a dive and cleaning their equipment. Volunteers generally work 5 days a week ...
Expires

in 178 Day/s

Project Scientist
Non Salaried - End of Contract bonus available
**IMMEDIATE START REQUIRED*** Barefoot Conservation is a new and exciting, not-for-profit organisation that takes a fresh look at marine conversation and community awareness. All of the Barefoot staff share the same passion ...
Expires

in 179 Day/s