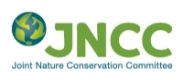 O-Grade Support Officer/Assistant(s)
Starting salary £22,143 pa
JNCC advises Government on UK and international nature conservation and are seeking enthusiastic individuals to take on the role of O-grade Support Officer/Assistant(s) in either our Peterborough or Aberdeen offices. These roles provide scientific ...
Expires

in 23 Day/s

Saving Scotland's Red Squirrels: Monitoring and Control Officer North East
£17,595 per annum 35 hours per week Home-based: location flexible within or near Aberdeen Fixed term for two years Saving Scotland's Red Squirrels - Developing Community Action (SSRS-DCA) is a project to secure the ...
Expires

in 10 Day/s