Climate Change Officer
Responsible to: Chief ExecutiveJob Title: Climate Change OfficerHours of Work: Part-time (21 hours per week)Salary: £26,000PA (£15,600 pro-rata) + 4% employer's pension contributionLength of Contract: Fixed ...
Expires

in 1 Day/s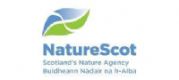 Environmental Green Finance Manager
Starting salary £39,940 per annum. 37 hours per week. Temporary to 31 December 2022
Location: Any NatureScot location. The post will fulfil a dedicated role to support, manage and deliver NatureScot's Environmental Green Finance (EGF) work. They will have a key role in influencing government, other public sector bodies and ...
Expires

in 6 Day/s