Intern Environment Affairs
INTERN - ENVIRONMENT AFFAIRS [Temporary] Level : I-1Job ID : 113272Job Network : Job Family : InternshipDepartment/Office : United Nations Environment ProgrammeDuty Station : NEW YORKStaffing Exercise : N/APosted Date : ...
Expires

in 3 Day/s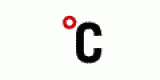 Head of US Programs, North America
This is an exciting opportunity for an entrepreneurial leader with experience working with corporations and governments in the US and Canada to join an international not- for-profit. Reporting to the North American Director of The Climate Group, ...
Expires

in 2 Day/s