Regionalkoordinator
Im Rahmen des dreijährigen Projektes, welches in insgesamt 5 Bundesländern umgesetzt wird, sollen junge Menschen zwischen 16 und 27 Jahren mit und ohne Fluchterfahrung in zwei Städten zu Multiplikator*innen der ...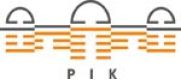 2 PhD Positions in the field of Economic Impacts of Climate Change
The climate needs bright minds. The Potsdam Institute for Climate Impact Research (PIK) addresses crucial scientific questions in the fields of global change, climate impacts and sustainable development. It is one of the world's leading research ...
Expires

in 37 Day/s