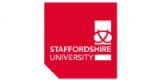 Featured Job
Sustainability Engineer (ECS20-28RA)
£41,526 - £49,533 per annum
Staffordshire University is an award-winning institution with over 100 years' experience in delivering excellent higher education. Our main Stoke-on-Trent campus is located in the heart of the UK, with Centres of Excellence located in the ...
England (West Midlands),

UK

Expires

in 2 Day/s

Principal Ecologist | Roles in Sussex, Wakefield and Lichfield
Are you an experienced ecologist with a strong business acumen looking for a new challenge? As a dynamic and growing business, we are looking for a self-motivated and positive-minded Principal Ecologist to join our friendly team in one of our ...
England (West Midlands),
UK

Policy Advisor – Low Carbon Fuels
£34,708 (London); £30,734 (National)
Are you passionate about the environment, renewable energy and transport decarbonisation? Do you have Degree in Science or Environmental Studies or relevant work experience in these fields? Are you able to communicate complex information to a wide ...
England (West Midlands),

UK

Expires

in 0 Day/s