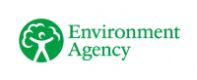 Water Quality Senior Officer G6 - 10716
£44,477
Operations Catchment Services (OCS) are looking for a very experienced Water Quality Specialist with expertise in water quality planning and a natural ability to provide technical leadership across OCS and relevant Area teams. As well as having ...
Expires

in 8 Day/s

White Cliffs Countryside Partnership
£19,612 - £22,514 per annum
This is an exciting opportunity for an outgoing and talented individual to join our ranger team at White Cliffs Countryside Partnership (WCCP) - part of the role will be working at Samphire Hoe, a unique country park on the coast of East Kent. ...
Expires

in 1 Day/s