Project Manager
£27,000 - £33,000 per annum, gross
Earthwatch is recruiting a Project Manager to drive delivery of our Capacity Building activities, including training of emerging scientists, educators and students. Earthwatch works with teachers and students to empower the next generation to take ...
Expires

in 6 Day/s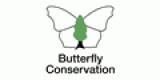 Wood White Project Officer (part time, fixed term contract)
We are seeking an experienced and motivated individual to lead the delivery of our new project targeting the Wood White and other butterfly populations across the Western Low Weald in Surrey. You will be responsible for engaging local communities in ...
Expires

in 1 Day/s