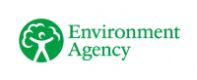 Senior Engagement Specialists (Any Environment Agency hub)
£46,374 each, Grade 6
As an executive body of the UK government, the Environment Agency is at the heart of the most pressing issues affecting both the UK and the wider global environment. We are tasked with monitoring and handling a broad range of environmental issues ...
England (East Midlands),

UK

Expires

in 10 Day/s

Environmental Project Officer
£28,672 - £32,234
There is an exciting opportunity to join Lincolnshire County Council as a Farming in Protected Landscapes Officer Lincolnshire Wolds to oversee the new Farming in Protected Landscapes Programme. This diverse role includes working ...
England (East Midlands),

UK

Expires

in 7 Day/s