Director of Communications
The Environmental Law Institute (ELI) brings science and policy together to make law work for people, places, and the planet. We envision a healthy environment, prosperous economies, and vibrant communities founded on the rule of law. We support ...
District of Columbia,

America North

Expires

in 10 Day/s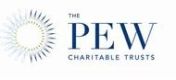 Officer, Preventing Ocean Plastics (ESG Reporting, Corporate Engagement) (Hybrid)
The Environmental Portfolio at The Pew Charitable TrustsFor more than 25 years, Pew has been a major force in engaging the public and policy makers about the causes, consequences, and solutions to some of the world's most pressing environmental ...
District of Columbia,

America North

Expires

in 5 Day/s