Director, Blue Carbon Program (Flexible Locations)
Conservation International (CI) has been protecting nature for the benefit of all for over 30 years. Through science, policy, and partnerships, CI is helping build a healthier, more prosperous and more productive planet. POSITION ...
Costa Rica,

America South

Expires

in 10 Day/s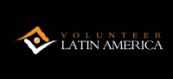 Animal Husbandry Internship
This project is looking for long-term interns to help with the daily feeding and care of many animals, including sloths and macaws. Duties range from providing enrichment for the animals to training new volunteers. Interns are provided with a ...
Costa Rica,

America South

Expires

in 26 Day/s