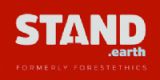 Global Climate Campaigns Director
Stand.earth is seeking a seasoned campaign expert to lead the strategic development, management and execution of our global campaigns and hold the rogue shipping and fashion industries accountable for their climate emissions. If you are passionate ...
California,

America North

Expires

in 5 Day/s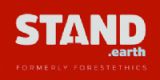 Climate Campaigner - Fashion
Stand.earth is hiring a passionate markets campaigner to play a key role in holding the rogue apparel industry to account for its massive climate footprint, and convince some of fashion's biggest brands to transition their global supply chains ...
California,

America North

Expires

in 5 Day/s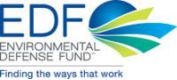 Senior Assistant, Fishery Solutions Center
The Oceans Program works to find constructive solutions to the most critical problems threatening the world's marine environments. At the national, regional, and international levels, our team of scientists, attorneys and economists are ...
California,
America North