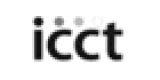 Internship: China Electric Vehicle Policy Research and Vehicle Emission Data Analysis
The ICCT office in San Francisco seeks a highly self-motivated, enthusiastic individual to contribute primarily to research projects on electric vehicle technology and policies to promote vehicle electrification in China. The position will also ...
California,
America North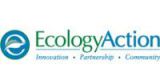 Climate Action Campaign and Events Specialist
2020 is a milestone year for many climate commitments, as well as the 50th Anniversary of Ecology Action and Earth Day. We are seeking an experienced event and project manager to become our Climate Action Campaign and Events ...
California,

America North

Expires

in 1 Day/s