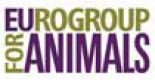 Campaigns Officer Farm Animals
Eurogroup for Animals is the Brussels based European umbrella advocacy organisation, representing 70 national and international members across Europe and beyond. Together we provide a voice for the billions of animals kept in laboratories, farms and ...

Buildings Policy Coordinator
The successful candidate will work on several topics related to EU buildings policies, including the coordination of NGO engagement on the Renovation Wave and related legislative initiatives relevant to the improvement of the energy performance and ...
Expires

in 5 Day/s

ditor in chief for the Green European Journal
(between 4.100 EUR gross monthly for candidates with 5 years' experience and 4.396 EUR with 12+ years' experience, subject to Belgian tax and social security
The Green European Foundation (GEF) is a European level political foundation funded by the European Parliament. GEF is affiliated to the European Green Party and active in political education projects on European issues. Our mission is to encourage ...
Expires

in 10 Day/s