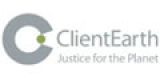 Head of Programme: Ocean, Plastics, and Chemicals (0243)
Starting salary £65k or equivalent by geography (More available dependent on skills and experience)
This is a remarkable opportunity for an experienced lawyer to lead ClientEarth's Ocean, Plastics, and Chemicals Programme. This programme focuses on the conservation of marine resources, plastic reduction and transition, and the ...
Expires

in 13 Day/s

Biodiversity Conservation Officer
ResponsibilitiesUnder the supervision of the European Biodiversity Conservation Coordinator, the Biodiversity Conservation Officer will support the work and project portfolio of the IUCN Global Species Programme in Europe. Specifically the ...
Expires

in 1 Day/s