Project Coordinator
Meridian Institute has an immediate opening for a full-time Project Coordinator. This position is ideal for driven candidates looking for a high energy job with a purpose and want to support big change from behind the scenes. This position ...
Alabama - America North, Alaska - America North, Arizona - America North, Arkansas - America North...,

Expires

in 6 Day/s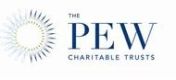 Officer, Offshore Wind, Energy Modernization
Washington, DC (901 E)The Environment Portfolio For more than 30 years, Pew has been a major force in engaging the public and policy makers about the causes, consequences, and solutions to some of the world's most pressing environmental challenges. ...
Washington State - America North,

Expires

in 8 Day/s