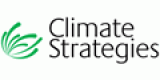 Intern
We are looking for someone who is enthusiastic, hardworking, organised and self-motivated. A strategic mind-set is important as we are a small team working across a diverse range of roles, aiming to achieve large goals. The role offers opportunity ...
England (London & Greater),
UK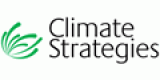 Project Manager
Our small Secretariat based in London is looking for a person who is independent and efficient in their work, a team player (also with virtual teams) and a good strategist. An ideal candidate will have experience of project acquisition and ...
England (London & Greater),

UK

Expires

in 10 Day/s