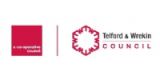 Ecology and Green Infrastructure Specialist
37 hrs per week. PO4 £33,782 - £36,922
Are you looking for a challenge, and a diverse range of work? Do you want to work in an innovative, positive team that shapes and develops the places we live and work in? If so, we want to hear from you.Working in our highly innovative ...
England (West Midlands),
UK
Expired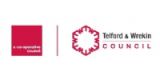 Green Space Infrastructure Officer
£27,741 - £29,577 per annum
You will work closely on maximizing the benefits of the Development Control process in acquiring resources to assist in the implementation of a wide range of improvements to the Council's outdoor leisure and recreational provision for all ...
England (West Midlands),
UK
Expired