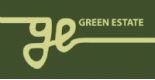 Landscape Charge Hand
Permanent Salary: £16,700 to £18,000 depending on experience
Would you like to become part of an organisation working to create better places to live ' where nature enriches all of our built environments'? If you are looking for a rewarding landscape post working for a dynamic and ...
England (Yorkshire & Humberside),
UK
Expired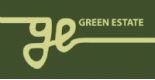 Farm Officer
£18,582. Full time, working Wednesday-Sunday
Green Estate CIC has an exciting job opportunity for an enthusiastic and hard working Farm Officer who will take a key role in the development of our brand new farm and trail, and assist in developing farm based activities and events which give our ...
England (Yorkshire & Humberside),
UK
Expired