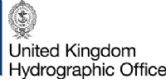 Featured Job
Marine Environment Technical Lead
£39,196, Permanent Role, Excellent benefits
Are you passionate about the Marine Environment? Do you want to help us deliver our strategic objectives and shape our future? Do you want to work somewhere that values you and will support you to grow? Do you thrive on sharing your ...
Expired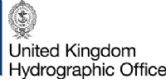 Marine Biology Analyst
Marine Biology Analyst Based inTaunton, Somerset £29,418 - £33,588 The United Kingdom Hydrographic Office (UKHO) plays a vital role in theUK's maritime defence capability and supporting safe navigation at sea. As an agency of ...
Expired