Get ready for a new adventure, meet new friends from all over the world, boost your CV with experience in primatology fieldwork and see for yourself what South America is really like. Whether you're preparing for a degree in biology, or a masters in primatology, this program will give you hands-on experience of conservation biology while you explore little known habitats and learn the skills you need to progress in your biology career.
Para La Tierra is a not-for-profit conservation organization that protects habitats and species in




Paraguay through scientific research and community outreach. Para La Tierra runs Paraguay's only




two long-term primatological research projects – the Hooded Capuchin Research Project and the




Urban Howler Monkey Project. As a Primate Volunteer you will participate in both projects, a unique




opportunity for those interested in primatology. Your time will be split between Para La Tierra's two




field sites: Nueva Gambach in the Atlantic Forest and the City of Pilar.



The Hooded Capuchin is the only member of its genus found in Paraguay and is critically




understudied in the country. This species of capuchin is virtually unknown and its conservation status




remains unclear. Due to extensive habitat destruction across their range in Paraguay, population




numbers are predicted to be low and getting lower. Volunteers will work with the Primate Project




Leader Rebecca Smith, a PhD candidate with the University of Aberdeen. Trips to Atlantic Forest field




site last ten days and duties will include: following monkeys through the dense Atlantic Forest;




carrying out observational follows capuchins, recording location, interactions and movements,




marking feeding trees, camera trapping and collecting faecal samples. 



The City of Pilar is home to a very unusual population of black & gold howler monkeys who appear to




be adapting to the urban environment. As tropical forests continue to disappear, it is increasingly




important to understand how wild animals can survive alongside human populations. We are




interested in understanding how the monkeys are affected by the urban environment, how their




behavior differs from that of those living in their natural environment of the Ñeembucú Wetland




Complex outside the city, and what can be done to better protect them from any negative effects of




their close proximity to humans.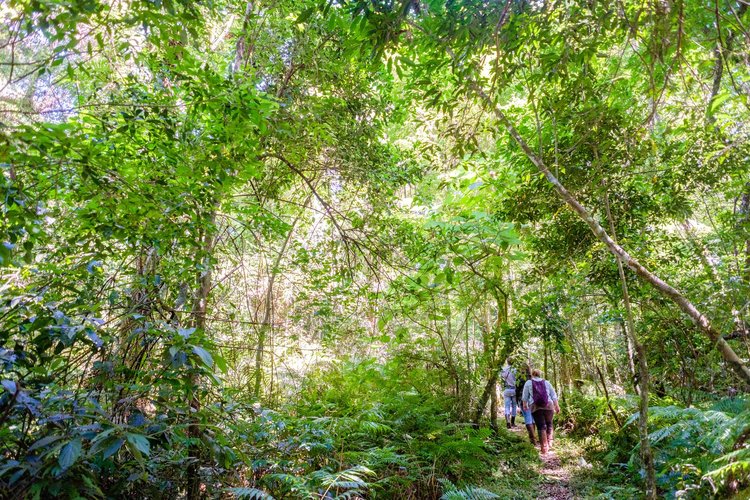 Qualifications: 




Required:




- Be physically fit, and capable of undertaking long hours of fieldwork in hot/humid conditions.




- Be capable of team work and following instructions.




- Have a background in biology/anthropology/zoology/psychology or a related field.




- Be interested in primate behaviour, ecology, and conservation.




- Be hardworking, trustworthy, and disciplined in following field procedures.




- Enjoy being outdoors and experiencing the tropical rainforest. (If you prefer to try field work with




home comforts you can take part in the howler monkey project only). 




Preferred:




 - Knowledge of animal behaviour and data collection preferred but not required.


 


This is an excellent opportunity for someone preparing for further study in primatology or wild animal




behaviour. This program will give you first-hand experience of life on a research station as you have




the chance to explore both the critically endangered Atlantic Forest, the little known Ñeembucú




Wetland Complex and the City of Pilar, while learning the skills you need to progress in your biology




career. You will gain experience in tracking and observing wild primates both in their natural habitat




and in the anthropogenic environment, scan and focal sampling data collection techniques,




techniques for collection and storage of faecal samples and seed identification from faeces, camera




trapping and use of GPS units and mapping software. You will also have the opportunity to learn how




to use VHF telemetry equipment, try your hand with a blowgun and participate in primate conservation




focused environmental lessons in rural schools.


 


Paraguay remains one of the least visited countries in South America yet is also amongst the most




friendly, safe and traditional. Paraguay is perfect for an adventurer ready to explore a different world




off the beaten track.


 


Costs - $925 per month for the 1st 2 months and $875 for each subsequent month. There is a 25%




discount for South American nationals.




This price includes all of your living costs during your stay with us. The meeting point is the bus




terminal in Pilar. You'll get three meals a day, a bed in shared accommodation with hot showers and




access to WiFi. The fee also covers small administrative costs associated with your stay, and a small




contribution to Para La Tierra's conservation and education projects. We are looking for volunteers to




start as soon as possible and applicants must be able to stay a minimum of 3 months. So if you're




motivated to do something Para La Tierra [For the Earth] and make a real contribution to





conservation in a little-known corner of South America, then send your CV to




paralatierra.py@gmail.com
---