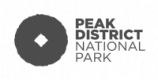 Outreach Development Manager
Salary from £30,480 to £33,106 per annum / Permanent/Full time
Do you have great communication skills and a strong background in manging teams that deliver inspiring engagement programmes? We are looking for a self-motivated individual to join the new outreach development team to ...
Expires

in 5 Day/s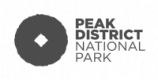 Strategy Officer
£22,434 to £24,717 per year
We're looking for someone who is ambitious to be part of the newly restructured Strategy & Performance Team. You will work with internal and external partners to develop strategies that will set the Authority's strategic ...
Expires

in 2 Day/s